Trust the Diversified Docks Team to Improve Your Lakefront Living
---
We offer premier lakefront living solutions to enhance your waterfront property.
Whether you are looking for seasonal or permanent options, Diversified Docks & Lifts looks forward to helping you design the waterfront destination you desire. We offer boat docks, piers, boardwalks, boat lifts, hoists, seawalls, and other marine construction solutions.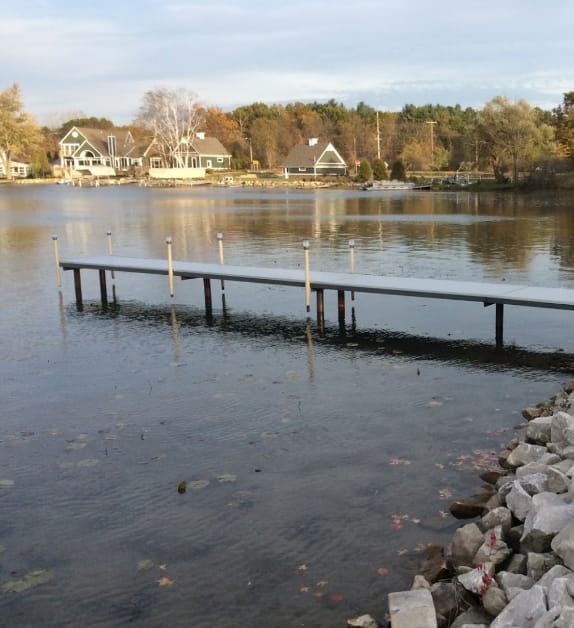 We Provide Space to Have Fun on the Water and Protection Solutions for Your Property
---
We are the largest dealer for Starr Docks, and Boat Hoists and Jet Lifts in the state of Michigan. We also carry Lakeshore boat lifts and Wave Armor Wave Ports, docks and floats, as well as Paddle King paddles boats and swim rafts. Our marine construction offers permanent docks, boat houses, and erosion protection.
We also offer a full line of ATV and Snowmobile trailers. Our current line of ProStarr Trailers offers trailers from the 10' tilt to the premier 16' Bullitt inline trailer.
Bottom line?
We are the dedicated team that should be your number one call when it comes to new dock and lift installation, marine construction, or for trailers to house and transport your favorite winter toys. We promise excellent service and work until we have your full satisfaction. Contact us today for solutions to all of your lakefront living needs.